Biography of Bishop, Dr. Timothy W. Grant, Sr.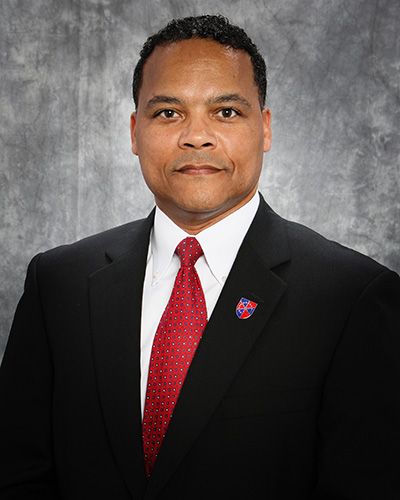 Bishop Grant was born in Houston, Texas on December 10, to Mr. Joseph Gordon and Mrs. Alice Simmons. His mother raised him and four other siblings. As he watched his mother's faith, strength, and stature while caring for the family, he was greatly motivated by her passion, care, and concern for others. As he grew from childhood to manhood, God began to develop Tim's love, compassion, and mercy for other people. God was preparing him for ministry. Dr. Grant has been in ministry for over 35 years. In that time, he has served as president of the Adult choir and the Protestant Men of the Chapel in Spangdahlem, Germany (under the leadership of Pastor Benjamin F. Tandy), Youth Minister and Sunday School Teacher at True Holiness Church of God in Christ in Clarksville, Tennessee, Sunday School Teacher and Associate Minister at Ogburn Chapel Baptist Church (under the leadership of Dr. Bruce D. Woods), Sunday School Teacher at New Light Missionary Baptist Church in Abilene, Texas (under the leadership of Dr. Leo F. Scott), Youth Leader and Evangelism Coordinator at Holy Light Church of God in Christ in El Paso, Texas (under the leadership of Bishop Juan O. Lawson), Men's Ministry Leader,  and  has worked with the Music Ministry at Schofield Barracks Chapel in Hawaii. 
After three years of faithful service as Pastor of Haynes Chapel Baptist Church in Clarksville, Tennessee, Dr. Timothy W. Grant, Sr. accepted the vision God gave him. Therefore on May 10, 1992, the vision was manifested and Timothy W. Grant Sr. assumed the helm of leadership and became the Pastor of a church known as The House of the Lord, which is the first name of Deliverance Outreach Temple Church (DOT). As apart of his pastoral service, Timothy also continues to work as Chairman of the Established Hands Ministries (an organization that provides aid to needy children and group day care homes for the provison of nutritious foods that contribute to the wellness, healthy growth, development of young children, and the health and wellness of older adults and chronically impaired disabled persons. The program also provides tutoring and mentoring to children of all ages). He also serves as Director for Established Hands Ministry P.J. Academy.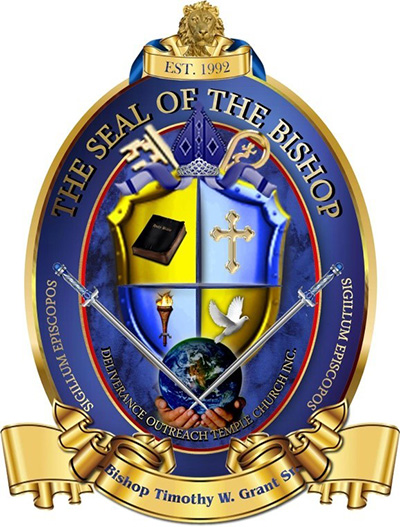 Timothy has challenged himself academically throughout his adult life. Dr. Grant has earned degrees from the New World Bible Institute (Bachelor of Theology), Excelsior College in Albany, New York (Bachelor of Science Degree in Management), and Trident University (TUI) in Cypress, California (Master of Arts Degree in Education (Concentration; Educational Leadership and Administration), Suma Cum Laude). He also received the Honorary Doctor of Divinity Degree from the Shiloh Theological Seminary in Stafford, Virginia. He most recently graduated from Union University in May of 2016 with an Ed.S in Education and he earned his Doctorate degree in Leadership and Education-Reform through Union University July 2019. Timothy Grant is a member in good standing with the Philadelphia Council of Clergy, Inc., and International Council College of Bishops in Philadelphia, Pennsylvania and was consecrated as Bishop, July 2016. Dr. Grant attended The Joint College of African-American Pentecostal Bishops' Congress in March 2016.  He served as an Adjunct Faculty JROTC at the Northwest High School Clarksville, Tennessee from 2009 to 2015. He is active in many organizations in the Clarksville area, including:  Clarksville Area Ministerial Association (Community Outreach) and the Board of Advisory for Centerstone's Rehab Program. Timothy also served as a Habitat For Humanity Board member (Resource Committee 2009-2014), an active board member of the Community Action Agency of Clarksville, and is a Lifetime Member of the NAACP.
Dr. Grant served in the United States Army for over 25 years, retiring as a Command Sergeant Major. Timothy Grant is married to Stephanie Y. Blacklock. They have been married for over 40 years and are blessed with four beautiful children: Lakisha, Tiffany, Timothy Jr. and Kendra. They also have 6 wonderful grand children. Pastor Grant admonishes the Saints to allow God to empower them to win souls. As a vital part of that mission, he promotes the value of education—not only to gain knowledge, but also to learn effective ways to communicate the Gospel to a diverse world population.